14 - Donkey and Han Solo have a secret
What is Donkey's origin story? Is Han Solo a fraud? We have a theory.
a year ago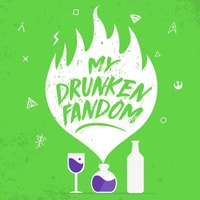 Crystal and Nick dive in to the world of Shrek and investigate Donkey's dark origin story. And we ask the question, is Han Solo actually a great pilot?
Be sure to subscribe and leave a review! we are entirely listener supported and your love helps push our show to other nerds like us!
We also make paper products for the adult nerd. Check it out at Encanto.ink
Nick's source was pulled from the great YouTube channel The Film Theorists. Check it out!
Find out more on the My Drunken Fandom website.