15 - The origins of Walter White and Snoke
Is Walter actually Malcolm? Was Snoke manipulated by Palpatine?
a year ago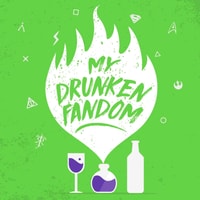 Everyone says Hal is Walter White, we say it's actually Malcolm, and we can back it up. We also have another Star Wars theory! Was Snoke being manipulated by Darth Sidious's force ghost? Then we debate Rey's origins.
Be sure to subscribe and leave a review! we are entirely listener supported and your love helps push our show to other nerds like us!
We also make paper products for the adult nerd. Check it out at Encanto.ink
Find out more on the My Drunken Fandom website.